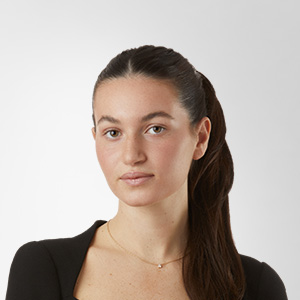 Noa Bettan
Student, Montréal
Law School
Université de Montréal
Education
McGill University
Marianopolis College
Noa is confident the business acumen she has gained from studying commerce and accounting will help her build trusting relationships with clients.
She looks forward to exploring taxation, an area that draws on her mathematics background, and to the continuous learning essential to a career in law.
Why did you choose to work with Davies?
I was looking for two things: (1) excellence and (2) like-minded people at the firm. Not only does Davies excel in its various practice areas, but it also has lawyers who are welcoming and warm.
Is there an organization that means a lot to you?
Chabad Of The Town, Mount Royal is omnipresent in my community, and I have been very involved for many years. Through the organization, I have learned the value of compassion, empathy and giving back to my community.
Tell us about a student club or association you were involved in that meant a lot to you.
I was president of the entrepreneurship club at Marianopolis College, where I organized meetings with several leaders of large companies in Québec and other parts of Canada.