Bulletin
Alberta Facilitates Access to Private Placements for Institutional Investors
In a bold and sensible move, on November 20, 2014, the Alberta Securities Commission (ASC) issued a blanket order granting exemptions from Alberta's securities laws to greatly improve access to securities – in particular, foreign securities – distributed on a private placement basis to institutional investors in Alberta.
Canadian securities laws contain onerous requirements that impede dealers from offering foreign securities to institutional investors in Canada. Among these is the requirement that any offering document used in connection with a private placement of securities provide extensive cover page disclosure regarding underwriter conflicts of interest. This level of disclosure is not required in many U.S. and other foreign transactions, which means that foreign issuers and dealers are required to incur the added time and expense of preparing a Canadian "wrapper" that is affixed to the foreign offering document to make the disclosure compliant with Canadian rules. This additional cost and delay often results in dealers avoiding the Canadian market, thereby excluding our institutional investors from participating in highly desirable foreign offerings.
In addition, Canadian securities laws generally prohibit the making of certain listing representations in an offering document unless the representation fits within a narrow list of prescribed exceptions. Listing representations are routinely made in foreign offerings and therefore it is often necessary to either modify the representation to fit within one of the prescribed exemptions or apply for exemptive relief, both of which result in unnecessary cost and delay without any concomitant benefit to Canadian investors.
In 2013, many Canadian and foreign dealers obtained limited exemptive relief from the wrapper requirement for certain foreign securities offerings. Although that relief was a welcome development, it is quite narrow and its usefulness is limited by onerous conditions that in some cases are equally as time-consuming to satisfy as the requirements for which the relief was granted in the first place.
This new Alberta blanket order, on the other hand, grants wholesale relief in Alberta from the requirement to comply with Canadian disclosure requirements regarding underwriter conflicts of interest and from the prohibition on making listing representations in an offering document, so long as (1) the securities are being distributed on a prospectus-exempt basis and (2) every person who purchases securities in the distribution is a "permitted client" as defined in National Instrument 33-103 – Registration Requirements, Exemptions and Ongoing Registrant Obligations (i.e., institutional investors and high-net-worth individuals). The blanket order imposes no conditions on the type of security that may be distributed or the identity or reporting status of the issuer of the securities, both of which are very significant improvements to the wrapper relief granted in 2013. Most important, however, it does not require the offering document to comply with the disclosure requirements regarding underwriter conflicts of interest that are applicable to a U.S.-registered offering. This is by far the most onerous condition to the wrapper relief because it effectively excludes from its scope offerings made under Rule 144A in the United States and other unregistered offerings. In effect, the blanket order eliminates the need for a wrapper in Alberta.
The blanket order also grants relief from Multilateral Instrument 51-105 – Issuers Quoted in the U.S. Over-the-Counter Markets (MI 51-105), where promotional activities are limited to permitted clients. MI 51-105 created a technical barrier to sales of certain securities into all provinces of Canada other than Ontario (which has not adopted MI 51-105) and Québec (which granted fairly broad relief in respect of trades to permitted clients).
The blanket order came into effect immediately and will expire on November 20, 2017. During this time, the ASC has indicated that it will continue to work with the other provincial securities regulators in developing the proposed amendments to National Instrument 33-105 – Underwriting Conflicts and proposed Multilateral Instrument 45-107 – Listing Representation and Statutory Rights of Action Disclosure Exemptions, both of which were published in late 2013 and are intended to improve sophisticated investors' access to the distribution of securities of foreign issuers. Those proposed amendments, which were designed to codify the wrapper relief granted in 2013, are much more restrictive than the relief granted by the blanket order and it is unclear at this time if the proposed amendments will be revised to match the relief granted by the blanket order. It is also unclear whether the other provinces will provide similar interim relief until the rule amendments are finalized.
Nevertheless, the blanket order is a very positive development and a great step forward in eliminating needless and costly constraints on private placements to institutional investors in Alberta.
Key Contacts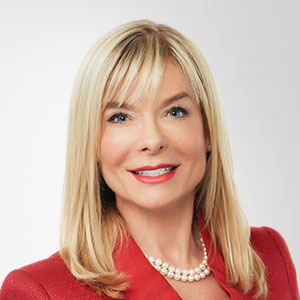 Partner
416.863.5551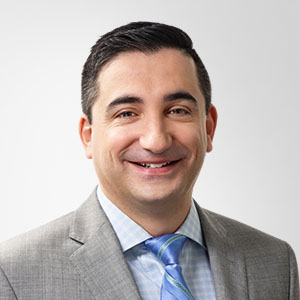 Partner
416.367.7494