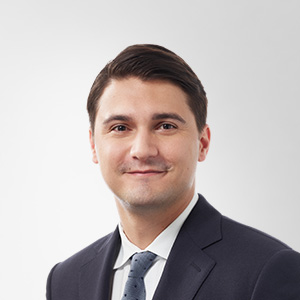 Zachary Green
2021/2022 Articling Class, Toronto
Zack chose Davies for the opportunity to develop a broad skill set under the tutelage of the country's best corporate lawyers.
Before law school, Zack studied history at NYU, where he received the University Honors Scholar and Founders' Day awards for high academic performance. He is confident that the extensive research, writing and critical-thinking skills that he honed as a history major will serve him well in his legal career.
What qualities do you think a good lawyer should have?
I think a good lawyer should be empathetic, thoughtful, thorough and hard-working. I try to apply those qualities to everything that I approach, whether at school or in my personal life.
What skill would you like to learn?
I would like to learn to play the guitar. It seems like a great way to help unwind at the end of the day. Unfortunately, I do not have a musical bone in my body.
Share a meaningful quote.
"You should always strive to be a life-long learner." – My Grandmother, Jane Grogan