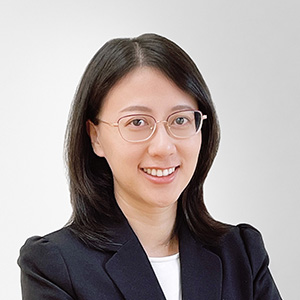 Xiaoting He
Returning as Associate in Sept 2022, Toronto
Xiaoting chose Davies for the opportunity to work on challenging, interesting and high-stakes matters while learning from some of the brightest lawyers in Canada.
Xiaoting believes that her degrees in business and law will help her better understand and communicate with corporate clients, and apply a commercial perspective to her legal practice.
What surprised you most about Davies during the interview process?
I was impressed by the friendliness of the people I met. They strive for perfection in their work while being humble and supportive of each other.
What experience, job or internship have you learned the most from or found most rewarding?
Before coming to Canada, I worked for six years at one of the most prestigious law firms in China, where I learned from a group of bright and dedicated lawyers, gained insight into the legal field and grew both personally and professionally.
Share a meaningful quote.
"Life isn't about waiting for the storm to pass. It's about learning how to dance in the rain." – Vivian Greene