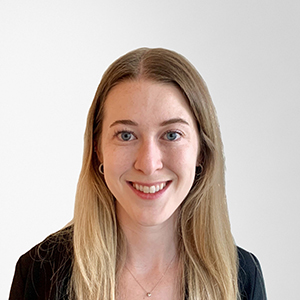 Talya Shulman
2023/2024 Articling Class, Toronto
Talya has always wanted to pursue a career that involves constant learning and working collaboratively with colleagues, and where no two days feel the same.
She looks forward to exploring her interest in litigation sparked by her significant involvement in mooting since starting law school.
What surprised you most about Davies during the interview process?
Everyone I met with made me feel really comfortable during an otherwise intimidating process and displayed a genuine interest in getting to know me and my interests!
Is there an organization that means a lot to you?
Throughout my undergrad at Queen's, I volunteered for Revved Up, an adapted exercise program for individuals with developmental and mobile disabilities in Kingston. It was exciting to see participants' improvements in the gym and how exercise positively impacted independence and quality of life.
Is there something about you that we would be surprised to learn?
I was a background cast member in an Adam Sandler movie that recently filmed in Toronto! I was a Bat Mitzvah guest.