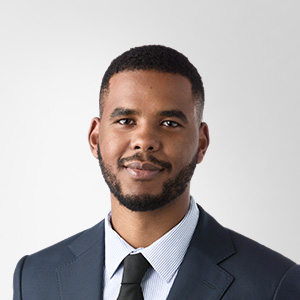 Mo Bakri
2023/2024 Articling Class, Toronto
Law School
Osgoode Hall Law School
Education
University of Toronto
McMaster University
Mo's background in economics taught him to approach policy and business issues with analytical rigour, a skill he hopes to leverage in his legal career.
Mo looks forward to exploring the diverse set of practice areas at Davies and building long-lasting relationships with his mentors and colleagues.
If you were not a lawyer, what career would you have chosen?
I would have pursued a career as a data scientist – ideally in the sports industry. I've always loved statistics, and I am a massive sports fan. I also need to figure out why my favourite soccer team continues to let me down.
Whom do you most admire?
My mother. The courage to move herself and her four young children to Canada, without the ability to speak English or French, altered the trajectory of our lives – for which I am forever grateful.
Where was the last place you travelled to?
Kyoto, Japan. It has to be the most beautiful city on earth. It is a place where modernity and tradition coexist with ease.