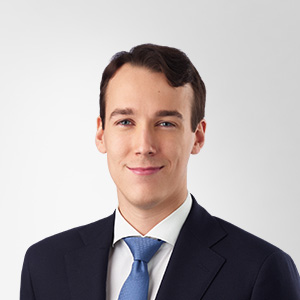 Matthew Auvinen
2022/2023 Articling Class, Toronto
Law School
University of Toronto
Education
Dalhousie University
Matthew's background in science – specifically oceanography – has honed the analytical, research and writing skills required for a successful career in law.
He looks forward to taking advantage of Davies' excellent mentorship program and gaining hands-on experience in diverse practice areas.
What qualities do you think a good lawyer should have?
I think a good lawyer should be learning-oriented and driven. Being learning-oriented helps you maintain a broad perspective – which is key to solving complex problems – and being driven helps you apply that broad perspective. I work on those qualities by staying curious about the world and by immersing myself in my work.
What experience, job or internship have you learned the most from or found most rewarding?
Working on my undergraduate thesis on underwater acoustics, a complex topic in science that was totally new to me at the time. The steep learning curve was challenging, which made the project especially rewarding.
Share a meaningful quote.
"We must go and see for ourselves." – Jacques-Yves Cousteau