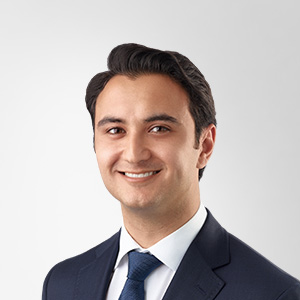 Konner Fung-Kee-Fung
2023 Second-Year Summer Class, Toronto
Law School
University of Western Ontario
Education
Queen's University
Konner is drawn to the law's complexity and its capacity to support organizations and people.
His experience working in government relations exposed him to the actors and interests that shape the development of legislation, provided early training in client service, and sharpened his curiosity for the law.
Is there a practice area or industry in which you are particularly interested?
Infrastructure-related work. It seems to touch on a host of interrelated challenges – economic development, climate resilience, community participation. I'd welcome a greater understanding of the legal and business consequences of these issues.
What do you most look forward to during your time at Davies?
Learning. I hope to absorb as much as I can from Davies' lawyers and my fellow students.
Whom have you learned the most from personally or professionally?
A former mentor during my time in government relations. Of the many lessons I've taken away, the one that stands out is the importance of working backwards from the client's ultimate goal. As a future lawyer, I hope to continue this practice.