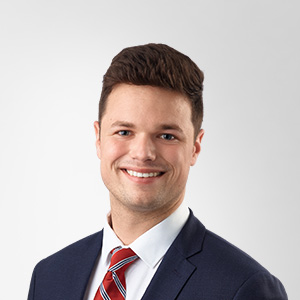 Esteban Herpin
2024/2025 Articling Class, Toronto
Law School
University of Toronto
Education
McGill University
Esteban seeks to apply his business acumen to better advise clients on how legal matters affect their needs.
Having studied and worked in finance, he is now very curious to understand the broader picture by working on the legal aspects of a deal.
If you were not a lawyer, what career would you have chosen?
A rock band manager. I love any music played with an electric guitar, but I'm not musically talented so the best I can offer is my business background.
If you could rename yourself, what would it be?
I would keep my name. People often think I'm Spanish-speaking because of my name, so I learned to speak Spanish to not disappoint them.
Whom do you most admire?
My dad. He set an example for me on how to be a hard-working professional, a loving husband and a good parent to three successful boys.