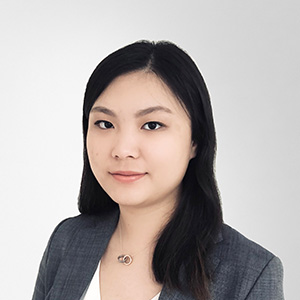 Emily Han
2023/2024 Articling Class, Toronto
Emily is motivated by the opportunity to have a measurable and sustainable impact on her clients' success.
She looks forward to building on her business background during her time at Davies and to learning from highly motivated and like-minded peers.
Is there an organization that means a lot to you?
I'm a mentor with the Law in Action Within Schools (LAWS) program, which helps high school students facing barriers gain exposure to the law. Having benefited from similar programs myself, I'm inspired to help current students find a pathway to success.
What experience, job or internship have you learned the most from or found most rewarding?
I founded and ran my own startup a few years ago. I was surprised by the sheer amount of work involved in getting a business launched and learned how to manage my workload when I'm only accountable to myself.
Whom have you learned the most from personally or professionally?
My grandfather. Having served in the military, later transitioning to advise on government policy and finally becoming a prosecutor, he is my role model for dreaming big and working hard to achieve those dreams.