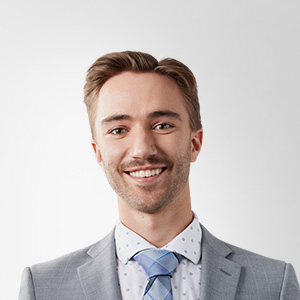 Xavier Plomteux
Stagiaire, Montréal
Law School
Université de Montréal
Education
HEC Montréal
Xavier's previous studies in humanities, commerce and business administration gave him the negotiation, critical thinking and strategic planning skills that will readily transfer to the practice of law.
Xavier has always had a great interest in the business world and is looking forward to discovering the various facets of business law while being mentored by top industry leaders.
Why did you choose to work with Davies?
I chose Davies for three reasons. First, the opportunity to learn from and work with dedicated, efficient and dynamic colleagues; second, the flexibility of the student program that allows me to explore several practice areas; and third, the small, cohesive team and minimal hierarchy within the firm.
Whom have you learned the most from personally or professionally?
I learned the most from my exceptional professors, who shared their passions with me, taught me how to think critically and remain curious. I am confident these skills will help me effectively solve complex legal issues and understand clients' needs in depth.
If you could choose a superpower, which would it be?
To control the weather – this would be ideal for creating perfect skiing conditions.