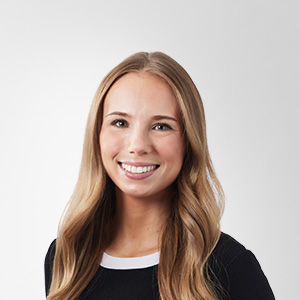 Melissa Boder
Stagiaire, Montréal
Law School
McGill University
Education
McGill University
Dawson College
Melissa's background in finance and business honed her problem-solving and analytical skills and provided her with a solid foundation that will position her for success.
She looks forward to working with the Davies family and bridging the gap between school and practice by getting hands-on experience.
Why did you choose to work with Davies?
Besides the quality of the firm's work, the standout feature for me was definitely the people and the culture. Through my own interactions with Davies lawyers and by observing interactions among them, I could really see that the whole firm felt like a family.
What experience, job or internship have you learned the most from or found most rewarding?
I learned the most from my time at WeBond, a non-profit Canadian charity, serving as a mediator between community donors and homeless shelters to provide persons in need with everyday essentials. My time there taught me the importance of always treating everyone with dignity and respect.
If you could choose a superpower, which would it be?
To be able to speak all languages! I enjoy travelling and learning about different cultures, so I would love to communicate with everyone I meet.