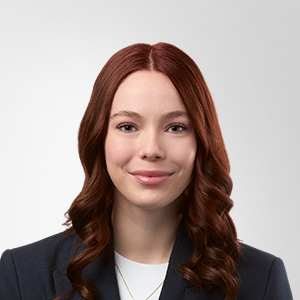 Lilian Létourneau
Student, Montréal
Lilian is looking forward to meeting new people and learning all she can to eventually become a trusted legal advisor to clients.
Lilian is currently pursuing a bachelor of law with a master of business administration in the co-op program (Law-MBA) and wishes to continue her career with the corporate law group.
Outside of school, what do you like to spend time on (sports, hobbies, causes, favorite types of movies or shows, etc.)?
I practice sports several times a week such as indoor training, swimming, climbing and downhill skiing. I also did competitive synchronized swimming for seven years and was a member of the women's high school volleyball team.
Why did you choose to work at Davies?
Davies has a vision that is different from other firms in the market, fostering a warm and collaborative atmosphere. The firm allows for a considerable involvement of students, stagiaires and young lawyers in the files.
What would we be surprised to learn about you?
I co-own a house in Sherbrooke with several members of my family. Together, we have been renovating the house for several months and are currently renting it out. I would like to continue investing in real estate in the future.