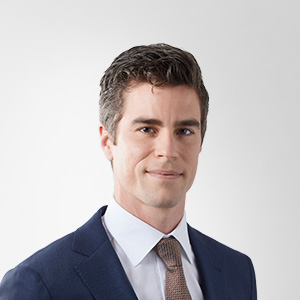 Eric White
Stagiaire, Montréal
Law School
McGill University
Education
McGill University
Northern Michigan University
When tackling challenges, Eric focuses on the practical details while never losing sight of the big picture.
Eric's background in anthropology has provided him with an invaluable set of research, communication and people skills, all of which he looks forward to applying in his legal practice.
What are you most looking forward to during your time at Davies?
The chance to build relationships with both mentors and peers in an environment that promotes collaboration, rigour and growth.
Is there an organization that means a lot to you?
Being a caseworker at the Legal Information Clinic at McGill allowed me to put my budding skill set at the service of people who might otherwise lack meaningful access to legal services. I enjoy interacting with clients, understanding their needs and working with them to arrive at solutions.
What experience, job or internship have you learned the most from or found most rewarding?
Living and working in South America changed me profoundly. Having arrived as a monoglot with little travel experience, I left with two more languages under my belt and enough stories to while away a night or two. I also got married along the way.