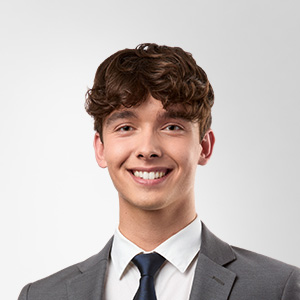 Alexis Verreault
Student, Montréal
Alexis chose the combined Law-MBA program to develop the knowledge and skills needed to succeed in the business world.
What surprised Alexis most about Davies during the interview process was the emphasis on employee relations. He found the process far more friendly than what he expected from a large firm.
From whom did you learn the most, personally or professionally, and how will this help you in your career?
Professionally, my bosses where I worked for two summers taught me to work with passion and energy. They put their heart and soul into their small family business and had an impeccable work ethic. I want to give 100% of myself to my work as they did and derive the greatest possible satisfaction from it.
Why are you interested in practicing law?
I chose law for the freedom and diversity it offers. You never know what the next day might bring. My future is full of surprises and infinite possibilities. The sky's the limit!
Is there a practice area or industry in which you are particularly interested?
Business criminal law is the area that attracts me the most. Having always been interested in both criminal and business law, this practice is an ideal combination of the two.