Bulletin
New Guidance to Codify Underwriting Due Diligence Best Practices
The Investment Industry Regulatory Organization of Canada, or IIROC, published today proposed guidance on underwriting due diligence for public offerings. The guidance, while largely reflecting current best practices, represents an attempt to promote consistency and enhanced standards among investment dealers.
Underwriters have been long recognized as important gatekeepers to capital markets. In order to responsibly sign a prospectus and establish a statutory due diligence defence, underwriters must conduct a reasonable investigation that provides reasonable grounds for a belief that there has been no misrepresentation.
But what is a reasonable investigation? With this proposed guidance, IIROC has re-confirmed its view that due diligence practices should reflect the gatekeeper role of underwriters, which includes protecting investors, fostering fair and efficient capital markets and creating and maintaining confidence in capital markets.
IIROC acknowledges that due diligence practices must necessarily be customized to the circumstances – the issuer, the industry and the type of security. Notwithstanding the need for flexibility, the proposed guidance outlines key principles that should govern the performance of due diligence, including:
Adoption of written policies and procedures that acknowledge that what constitutes "reasonable" due diligence is contextual;
Effective oversight of all aspects of the underwriting process;
A due diligence plan tailored to the circumstances of the offering that reflects a reasonable level of diligence;
Business due diligence by the investment dealer sufficient to understand the key internal and external factors affecting the issuer's business;
Clarity as to the boundary between business due diligence and legal due diligence, to ensure that only appropriate matters are delegated to underwriters' counsel; and
Documentation of the due diligence process to demonstrate compliance with policies and procedures, IIROC requirements and applicable securities laws.
In requesting comments on the proposed guidelines by June 4, 2014, IIROC poses some specific questions on which it is seeking guidance. They include:
Are there other considerations unique to specific types of public offerings, such as "bought deals" or debt offerings, or public offerings by issuers in specific types of industries (e.g., mining, oil and gas, technology)?
Are there other circumstances that constitute "red flags" indicating that heightened due diligence and/or enhanced disclosure may be appropriate (for example, offerings by emerging market issuers)?
IIROC has emphasized that it is not seeking to establish a standard of what constitutes reasonable due diligence, create new legal obligations or modify existing ones. It also makes clear that the proposed guidance is not intended to create a "form over substance" model that would detract from the exercise of professional judgment.
In our view, the proposed guidelines represent both risks and opportunities for the investment dealer community. A potential risk for dealers is that a written set of guidelines may form the first line of inquiry for plaintiffs' lawyers in a misrepresentation action. Any deviation from the key principles of the proposed guidelines would have to be justified with reference to the particular circumstances and the professional judgment of the dealer. Another risk is the need to avoid inadvertent non-compliance with the procedural aspects of the proposed guidance, particularly with regard to documenting the implementation of the due diligence plan for a particular offering.
However, the proposed guidelines, which include appendices that helpfully set out a "Summary of Common Practices and Suggestions" and "Matters to be Considered in Preparing a Due Diligence Plan", may have a number of beneficial effects. Investment dealers will have a new framework for evaluating their due diligence practices and best practices may become more consistently defined. As IIROC suggests, this would serve broader capital markets objectives.
The principal challenge is likely to be how the due diligence practices in the proposed guidance are applied contextually. The business, market and timing considerations of executing a public offering are vastly different depending on the circumstances, which range from an initial public offering to a "jump ball" overnight offering. This challenge is recognized by IIROC in the proposed guidelines and the specific questions they have posed.
Key Contacts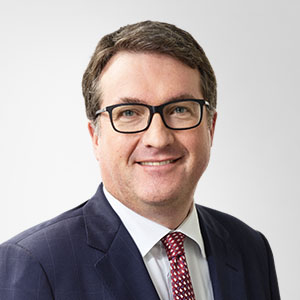 Partner
416.863.5537
Partner
416.863.5517