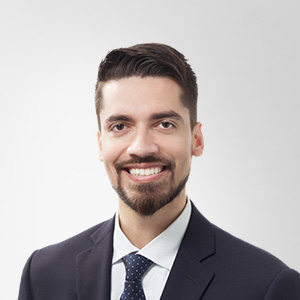 Zain Younas
Returning as Associate in Sept 2022, Toronto
Zain was drawn to Davies' generalist approach, which will allow him to explore diverse work and practice areas as he discovers his unique interests.
He looks forward to learning about the practice and business of law from lawyers who are leaders in their respective fields.
If you were not a lawyer, what career would you have chosen?
An astrobiologist. I have always been fascinated by the possibility of life beyond Earth!
Whom have you learned the most from personally or professionally?
My parents. They taught me the real value of commitment—if a goal truly means a lot to me, then I need to push through any adversity to achieve that goal and to see the challenge as an investment in the person I want to be.
Share a meaningful quote.
"The ship is safe in the harbour but that's not what ships are built for." – John A. Shedd