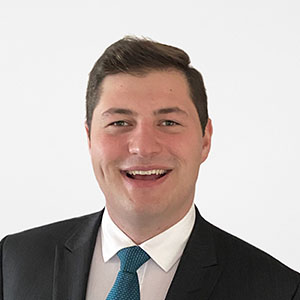 G. Marshall Chamberlain
2023/2024 Articling Class, Toronto
With a background in management and international business, Marshall enjoys the strategic role lawyers play in facilitating business transactions.
He looks forward to building his legal skills at Davies while working with leading lawyers and exploring various practice areas.
If you could choose a superpower, which would it be?
Perfect memory. It certainly would make memorizing case law and transaction details easier.
Is there something about you that we would be surprised to learn?
I have played bagpipes for almost 15 years. I used to compete in individual and bagpipe band competitions, which took me across Ontario, into the United States, and to Scotland on several occasions.
Is there an area in which you are particularly interested?
I previously worked with a Canadian startup and with the Hatchery (UofT Faculty of Engineering's startup incubator). I hope that, as part of my career, I can do some work with startup organizations.