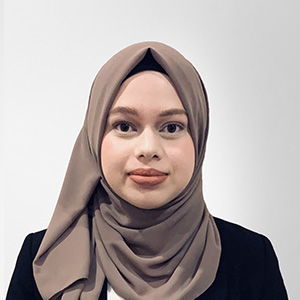 Hafsah Qureshi
Returning as Associate in Sept 2022, Toronto
Hafsah chose Davies because our students are given meaningful work and trusted with real responsibility from day one.
Before she went to law school, Hafsah studied biological sciences, which equipped her with the analytical and research skills necessary for a successful legal career.
She looks forward to working with and learning from the best lawyers in the industry.
If you were not a lawyer, what career would you have chosen?
I would have liked to try computer animation. As a child, I was always intrigued by CGI in animated movies.
What experience, job or internship have you learned the most from or found most rewarding?
I had the honour of working as a research assistant for Professor Richard McLaren, for whom I conducted research on topics ranging from Dispute Resolution in Sport to Bankruptcy and Insolvency. It was an invaluable opportunity for me to gain practical, hands-on experience at such an early stage in my career.
Whom do you most admire?
My mother, who managed to raise me as a single parent. I admire her patience and unconditional support throughout my life.