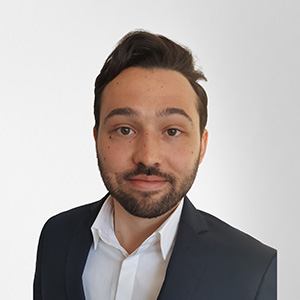 Dragos Flueraru
Returning as Associate in Sept 2022, Toronto
Dragos was drawn to the practice of law because it is fast-paced, dynamic and intellectually challenging.
Before he went to law school, Dragos received a bachelor's degree in biochemistry and a master's degree in environmental science. He believes his science background prepared him for a career in law by teaching him to look at problems from all angles in order to arrive at a well-reasoned solution.
Why did you choose to work with Davies?
I chose Davies for three reasons: first, the opportunity to learn from and work with the best corporate and environmental lawyers in the country; second, the extremely friendly people I met during interviews who were genuinely interested in getting to know me; and third, the fact that students can explore various practice areas and assume significant responsibility early in their careers.
What experience, job or internship have you learned the most from or found most rewarding?
Prior to law school, I started my own environmental consulting business. I worked on the M6 subway extension – a large infrastructure project in Bucharest, Romania. It was a great opportunity to develop time management skills and a strong work ethic.
If you could choose a superpower, which would it be?
The power of teleportation. That way I would never have to experience Toronto traffic again!