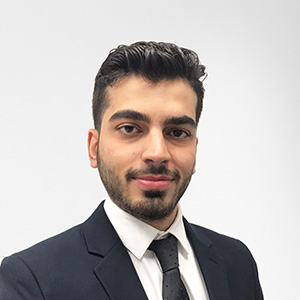 David Georges
Returning as Associate in Sept 2022, Toronto
David believes a good lawyer embodies passion, interpersonal skills and humility, and never forgets to consider their client's perspective.
Through his undergraduate studies in business, finance and law, David learned how private and public companies operate both internally and in relation to the law, providing him with a solid foundation for his legal career.
Why are you interested in practising law?
A career in law is a never-ending journey of learning. Even if you excel in your practice area, the law can change and you must always learn more to keep up with social realities.
Why did you choose to work with Davies?
This is where I will be challenged. I will deal with high-stake matters and learn from the best. Davies is the A-team, and I want to be part of the A-team.
If you could choose a superpower, which would it be?
The ability to read and retain information at a fast pace. Knowledge is power.