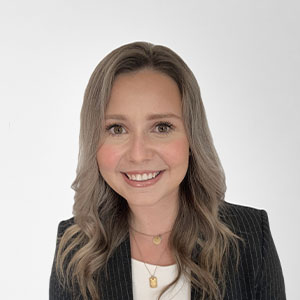 Claire Balas
2022 Second-Year Summer Class, Toronto
Through studying accounting, Claire developed a strong interest in tax, which inspired her to go to law school.
She looks forward to further exploring her love for tax at Davies, as well as learning about litigation and all other areas of a transactional corporate practice.
What experience, job or internship have you learned the most from or found most rewarding?
My summer job as a law student involved in salary arbitration at the National Hockey League Players' Association. Being in the room with top agents, players and sports lawyers while developing negotiating strategies taught me lessons I will remember forever.
What qualities do you think a good lawyer should have?
A good lawyer should be a good listener. My many years of playing on the Western University varsity hockey team have taught me how to listen and respect diverse opinions.
Whom do you most admire?
My parents. My mother is an interior designer and my father is a retired firefighter and a golf professional. They both found careers they are truly passionate about and love.