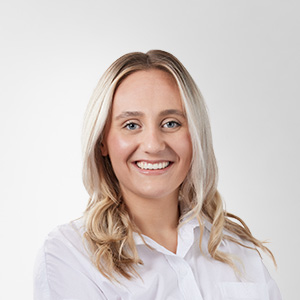 Laurence Asselin
Student, Montréal
Laurence is drawn to the intellectual challenge of legal practice and the fact that each case presents a unique set of challenges requiring customized solutions.
Laurence chose Davies for the opportunity to work on large and high-stakes matters while being supported by a close-knit and welcoming team.
What qualities do you think a good lawyer should have?
Not being afraid to continually rethink the law in light of societal issues, a lesson I learned while working on two law reform projects regarding class actions and elder rights. A good lawyer should also be involved in his or her community to keep a finger on the pulse of the needs of our society.
Is there an organization that means a lot to you?
The National Student Pro Bono Network. I have volunteered on several of its projects in such areas as women's law, criminal law and housing rights. Through these experiences, I learned the importance of public legal education to facilitate access to justice for all.
When you are not in school you are…?
At the gym! I am a CrossFit and weightlifting enthusiast, and I love that each workout is different. Being surrounded by athletes who are just as competitive as I am makes it all the more enjoyable.