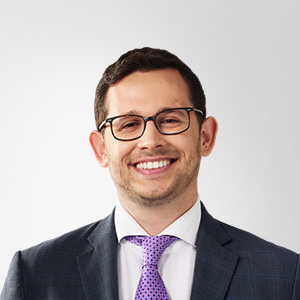 Jeremy Lieberman
Stagiaire, Montréal
Law School
McGill University
Education
University of Oxford
McGill University
Jeremy chose Davies for the opportunity to engage in high-stakes matters in close-knit teams with some of the brightest minds in the industry.
His undergraduate and graduate studies in history sharpened his aptitude for research, attention to detail and ability to channel complex and diverse sources of evidence into compelling arguments.
What qualities do you think a good lawyer should have?
The legal profession at its core is a client-facing business, so an ability to actively listen, empathize and profoundly understand a client's needs are essential qualities of a good lawyer.
If you were not a lawyer, what career would you have chosen?
A diplomat. As someone who has lived on three continents, loves to travel and has a deep interest in international relations, foreign service has always appealed to me.
What experience, job or internship have you learned the most from or found most rewarding?
I learned a great deal working as a summer law student at a commercial law firm in Tel Aviv. Beyond absorbing copious amounts of Hebrew legalese, I truly valued the opportunity to work on multijurisdictional disputes and to engage with Israel's distinctive common law system.