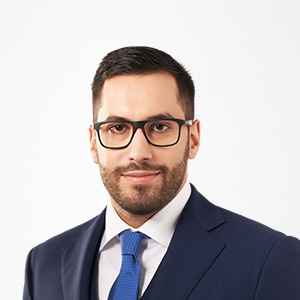 Daniel Santos Vieira
Student, Montréal
Daniel chose Davies because of our collegial atmosphere and the freedom given to students to explore various practice areas and discover their unique interests.
He looks forward to collaborating with industry-leading lawyers and applying his studies to real-life practice.
If you were not a lawyer, what career would you have chosen?
I would have been a politician. I would love to participate in the improvement and development of our society at various levels and actively seek ways to give back to the community.
Is there an organization that means a lot to you?
I am on the board of directors at Fourchettes de l'espoir (Forks of Hope), an organization that supports underprivileged communities in the Montréal area by promoting their integration into the job market and providing them with access to nutritious foods at a reasonable price.
When you are not in school you are…?
Enjoying being outdoors and playing sports – especially soccer! I also like to explore new places and things to do in Montréal.